Date: Friday, 14th February 2020
Time: 7PM – 10PM
Venue: Graha Pemuda, Sri Hartamas, Kuala Lumpur
Register at: https://www.eventbrite.com/e/reading-session-on-constitutional-processes-and-democratic-commitment-tickets-93945711151
In Constitutional Processes and Democratic Commitment, I make a case for constitution-making processes characterized by inclusion of all ethnic and social groups by election to the constitution-making body; a deliberative process characterized by reasoning and argument; culminating in consensus on the terms of political life together and compromise where consensus cannot be reached.  The argument is that such an unhurried process can produce greater commitment to democratic institutions than quicker deal-making processes can.  I contrast processes in India, Indonesia, and Tunisia, which have the favoured characteristics, with processes in Iraq, Kenya, and several other polities that lack them.  Greater democratic commitment can be found in the former than the latter.  Along the way, I also have some observations on the Malaysian constitution of 1957.
About the Author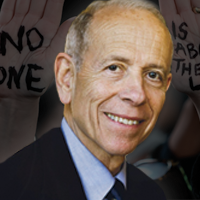 Professor Donald L. Horowitz is the James B. Duke Professor of Law and Political Science Emeritus at Duke University. He holds law degrees from Syracuse and Harvard and a Ph.D. in political science from Harvard. Professor Horowitz is the author of eight books: The Courts and Social Policy (1977), which won the Louis Brownlow Award of the National Academy of Public Administration; The Jurocracy (1977), a book about government lawyers; Coup Theories and Officers' Motives: Sri Lanka in Comparative Perspective (1980); Ethnic Groups in Conflict (1985, 2000); A Democratic South Africa? Constitutional Engineering in a Divided Society (1991), which won the Ralph Bunche Prize of the American Political Science Association; The Deadly Ethnic Riot (2001); Constitutional Change and Democracy in Indonesia, published in 2013 by Cambridge University Press and issued in a Bahasa Indonesia translation in 2014; and the recently completed book manuscript, provisionally titled Constitutional Processes for Severely Divided Societies.
Professor Horowitz has been a Visiting Professor at the University of Chicago Law School and at the Central European University and a Visiting Fellow at Wolfson College, Cambridge, at the Law Faculty of the University of Canterbury in New Zealand, at Universiti Kebangsaan in Malaysia, in the Academic Icon program at the University of Malaya, and in the Distinguished Visitor program at the National University of Singapore and at Nanyang Technological University in Singapore. In 2017, he was a visitor at Nuffield College, Oxford, and in 2018, Visiting Research Professor at the Centre for Asian Legal Studies of the National University of Singapore. He has also served as Centennial Professor at the London School of Economics, a Guggenheim Scholar, and a Carnegie Scholar. In 2009, he was presented with the Distinguished Scholar Award of the Ethnicity, Nationalism, and Migration Section of the International Studies Association.
Professor Horowitz is currently writing a book about constitutional design, particularly for divided societies, a subject on which he has advised in a number of countries. In 2010-11, he was a Fellow of the Woodrow Wilson Center, working on this project. In 2011-12, he was a Jennings Randolph Senior Fellow at the U.S. Institute of Peace, and in 2013, he was a Siemens Prize Fellow of the American Academy in Berlin. Professor Horowitz delivered the Lipset Lecture in Washington and Toronto in 2013. He also gave the Corry Lecture at Queens University in Ontario in the same year; keynote addresses and other named lectures at universities in the United States, Canada, Taiwan, India, England, Northern Ireland, Malaysia, and South Africa; and in 2016, the Castle Lectures on Ethics, Politics, and Economics at Yale.
Elected to the American Academy of Arts and Sciences in 1993, Professor Horowitz served as President of the American Society for Political and Legal Philosophy from 2007 to 2010. In 2011, he was awarded an honorary doctoral degree by the Vrije Universiteit Brussel, the Flemish-speaking Free University of Brussels.
Program
700-800PM:    Dinner and Solat
800-815PM:    Introduction by the Chairperson, Hazman Baharom
815-900PM:    Presentation by Professor Donald Horowitz
900-10PM:      Discussion
Organized by: Islamic Renaissance Front
---