Date: Saturday, 16th May 2020
Time: 3PM MYT | 7AM GMT
Register at: https://www.eventbrite.com/e/is-covid-19-pandemic-strengthening-authoritarianism-in-the-arab-states-tickets-109935953396
*The Zoom link for the Webinar will be sent to your email on Saturday, 16th May at 10AM.
The COVID-19 pandemic has touched almost all of us, directly or indirectly, and had impacted almost all sectors in our community. Almost all governments in the world have imposed strict measures to contain the virus in terms of restricting movement of citizens.  And up to this date, more than four million people have been infected with almost three hundred thousand deaths. In order for us to flatten the curve, we were demanded to observe strict social distancing.
Until and unless a vaccine is developed in the near future, these measures are here to stay. Our way of life has been changed due to this pandemic. We are forced by the situation to embrace a new normal. The most universally accepted form of a friendly greeting - a handshake - might not be an acceptable norm anymore. Wearing a face mask is encouraged even though we are easing out from the restrictions. Definitely it will take a long time for us to fully recover. And perhaps avoiding a handshake, wearing a mask and maintaining a physical distance is going to be our new normal.
And of course, the notable implication of this virus is about working from home phenomenon. The business sector among the small and medium-sized enterprise, and the education sector were forced to reconsider the standard procedure of business strategies and the face-to-face teaching method. Many have embraced it and consider this remote working condition to be implemented in the long-term and going to be a new normal.
Similarly in the area of digitalisation where this pandemic has somehow forced for the adoption of a digital culture. Buying groceries online and using digital wallet is taking a centre-stage and probably a trend in the near future and a new normal. While digital payments are not unheard of in this region of the world, more than 60% of consumers are confident in going cashless for a full day according to some studies. Consumers are also able to use e-wallet for GrabPay and ApplePay and to proceed with transactions while maintaining the social distance. And now, after all,  instead of seminars, we have webinars; and some are even talking about virtual weddings.
Will these new trends in social life stay for good and form a new normal, or will they disappear when a vaccine is found? This webinar will try to discuss and debate on these issues.
About the Speaker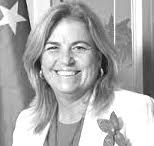 Her Excellency Maria Castillo Fernandez is Ambassador and Head of Delegation of the EU to Malaysia. Previously she was based in Brussels at the European External Action Service (EEAS) of the European Union as Head of Division for India, Nepal, Bhutan, and Bangladesh. Her prior overseas postings include official roles in Hong Kong and Macao SARs as Head of Office, and in Seoul. Besides working for EEAS she has an extensive career with the European Commission. H.E. Castillo completed postgraduate studies in European law, economics and international relations with two masters, one at the College of Europe (Bruges, Belgium) and a second at the Institute of European Studies (Strasbourg, France) following a degree in law from the Universidad Autónoma de Madrid (Spain). H.E. Castillo was decorated with the Cruz de Oficial de la Orden del Mérito Civil by the King of Spain on 24 June 2008.
Program
 300-315PM:    Introduction by the Moderator, Ehsan Shahwahid
315-400PM:    Presentation by H.E. Maria Castilo Fernandez, Ambassador & Head of Delegation of the EU to Malaysia
400-455PM:    Discussion
455-500PM:    Concluding remarks by the Moderator, Ehsan Shahwahid
Organized by: Islamic Renaissance Front
---