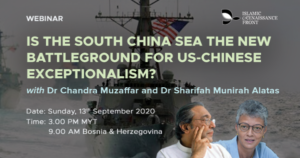 Date: Sunday, 13th September 2020
Time: 3PM MYT || 9AM Bosnia & Herzegovina
Organized by: Islamic Renaissance Front
Register at:https://www.eventbrite.com/e/webinar-is-the-south-china-sea-the-new-battleground-for-us-chinese-tickets-119554660207
*The Zoom link for the Webinar will be sent to your email on Sunday, 13th Sept. at 10AM.
While the rest of the world is pre-occupied and harried by the ongoing COVID-19 pandemic , the situation in the South China Sea (SCS) is tense and volatile. Any relatively minor untoward incident might spiral into a nuclear war between the two great powers of the 21st century – the US and the PRC. There is already a history of "near misses" between US and Chinese military ships and planes before. But last-minute decisions on both sides have circumvented these near clashes and military confrontations.
But we cannot keep on risking near-misses. We must de-escalate the risk-tension in the SCS or the world will find itself facing a nuclear war between China and the US at the expense of Southeast Asian nations. The lessons of World War I – with the assassination of Archduke Franz Ferdinand of Austria - illustrated that wars between great powers, including unintentional and accidental ones, are hardly ever concluded on a good note. They always end with the destruction of lives and nations. Hence, there are no victors in war, only losers.
Analysts argued that the looming cold war and conflicted relationship between the US and China, have their roots in the: (a) on-going trade and technology warfare between the two superpowers; (b) the Hong Kong predicament; (c) the "blame-game" over the novel coronavirus pandemic; (d) increased strategic positioning and competition between China and the US in the SCS; and (e) the recent freedom of navigation and naval exercises in the SCS by the US together with its allies Japan and Australia. Likewise, the US declaration of China's claim in the SCS as unlawful was also a huge contributing factor that further heightened tensions between the two nations.
We have seen in the past, the US only concerned itself on issues related to the defence of freedom of navigation in the SCS. But it has now rejected the legal validity of China's maritime claims in the SCS, while projecting a posture that it is now somewhat aligned with the Southeast Asian countries namely. the Philippines, Brunei, Malaysia, Vietnam, and Indonesia, that have competing maritime claims with China in the SCS. However, for the US to declare China's maritime claims in the SCS unlawful is arguably quite hypocritical and duplicitous because, for one, it has never ratified the UN Convention on the Law of the Sea (UNCLOS).
Finally, we can be assured that as long as there are no maritime clashes between rival claimants in the SCS, the US will have no reason or justification whatsoever to step in and intervene, thus a direct military confrontation between China and the US can be avoided. One must not forget that China is a rising contender in the contest for supremacy in the SCS, in Asia and around the globe, This reality is what the US has been trying to prevent for some time now by striding up and hastening its confrontation with China on all fronts.
About the Speakers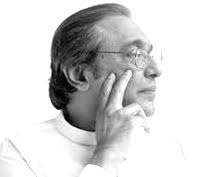 Dr. Chandra Muzaffar is the President of the International Movement for a Just World (JUST), an international NGO based in Malaysia, which seeks to critique global injustice and to develop an alternative vision of a just and compassionate civilisation guided by universal spiritual and moral values. He has published extensively on civilizational dialogue, international politics, religion, human rights and Malaysian society. The author and editor of 32 books in English and Malay, many of his writings have been translated into other languages. Among Chandra's latest publications are, A World in Crisis: Is There a Cure? and Reflections on Malaysian Unity and Other Challenges. In l977, he founded a multi-ethnic social reform group called Aliran Kesedaran Negara (ALIRAN) which he led for 14 years. Today, apart from his role in JUST, Chandra sits on the board of a number of international NGOs concerned with social justice and civilizational dialogue. Chandra was Professor and Director of the Centre for Civilisational Dialogue, University of Malaya (1997-1999) and Professor of Global Studies at Universiti Sains Malaysia (2007- 2012). He travels abroad frequently, giving lectures and speaking at seminars and conferences. He is also a regular speaker at meetings at home in Malaysia. Chandra is the recipient of a number of international awards related to his scholarship and social activism and he is married to Mariam Mohd Hashim and they have two daughters.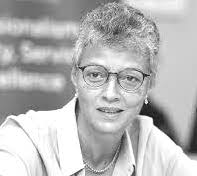 Dr. Sharifah Munirah Alatas has a doctorate from Columbia University. Her specialities are geopolitics, strategic thought, foreign policy and International Relations Theory. As an educator and writer, her interests lie in decolonising knowledge and responses to Eurocentrism in knowledge production. She also writes and speaks regularly on the politics of identity, education reform and social change in Malaysia. Currently an academic at the National University of Malaysia (UKM), her previous appointments include Director of Research and Publications, Institute of Diplomacy and Foreign Relations (IDFR, Malaysia), and Political Analyst, Institute of Strategic and International Studies (ISIS, Malaysia). Dr. Alatas is a regular columnist with Free Malaysia Today. She is also a feature columnist for Astro Awani's International Relations and World Politics section, and The Karyawan, a quarterly publication of Singapore's Malay/Muslim community. Dr. Alatas is an active member of G25 Group of Eminent Malaysians and the Academic Movement of Malaysia (GERAK). She is currently completing her book, "Reflections on Socio-Political Transformation in Post-GE14 Malaysia".
Program
300-310PM:    Introduction by the Moderator, Osman Softic
310-340PM:    Presentation by Dr Sharifah Munirah Alatas, National University of Malaysia (UKM)
340-410PM:    Presentation by Dr Chandra Muzaffar, President, International Movement for A Just World (JUST)
410-455PM:    Discussion
455-500PM:   Concluding remarks by the Moderator, Osman Softic
---