Chandra Muzaffar || Feb 12, 2023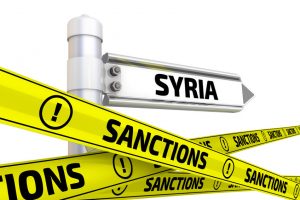 The International Movement for a Just World (JUST) urges the American, British, Australian, Canadian, Swiss and some European Union and Arab League governments to lift the unjust, immoral sanctions against Syria in order to lessen the immense sufferings of the people caused by the massive earthquake of 6th February 2023.
A number of local groups including the Syrian Red Crescent Society have already made this call. Among individuals and groups at the international level who also want sanctions lifted is Helga Zepp LaRouche of the Schiller Institute. It is reported that the US and EU have suspended temporarily their sanctions. But this is not enough because it means that they can be re-imposed at any time. If sanctions have to be terminated once and for all, it is because there were no justifications for them in the first instance.
The US began targeting Syria in 1979 by placing it on the list of state sponsors of terrorism. This was largely because of the support that then Syrian president Hafez Azad gave Palestinian, Syrian and other Arab freedom fighters seeking to liberate Palestine, Syria's Golan Heights and other Arab territories from Israeli occupation. It is an indication of the degree of influence that Israel and Zionism exercise over US foreign policy in West Asia and North Africa (WANA). Between March and August 2004, sanctions were intensified as a result of new allegations of Syrian interference in Iraq and Lebanon which impacted upon Israel. By this time, the Syrian government's relationship with Hamas in Palestine and Hezbollah in Lebanon and its close fraternal ties with Iran were at the core of US animosity towards the resolutely independent minded nation. Needless to say, Israeli interests were prominent in all these US stances.