Recep Tayyip Erdogan and his government may have transformed Turkey from undemocratic and inherently unstable country once ruled by mighty generals, into a relatively but not completely free and prosperous country.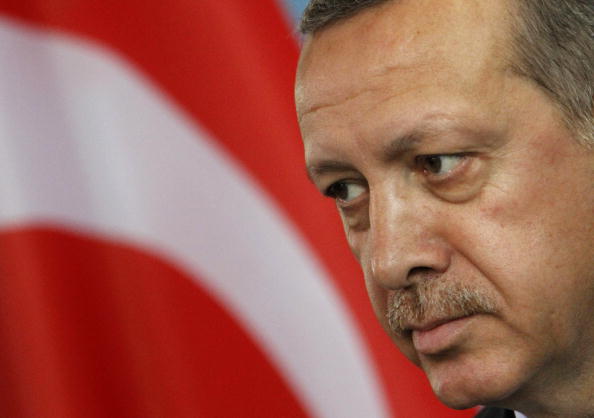 Yet, his era at the helm of the Turkish government and Justice and Development Party (AKP) was marked by many controversies.
Recep Tayyip Erdogan comfortably won presidential elections in the first round as it was predicted. He however, does not want to be 'president of protocol' but rather his ambitions are to become executive president with broadest powers that might entail. To enable change from parliamentary to presidential system will require changing Turkish constitution. This will only be possible after parliamentary elections in 2015. Although Erdogan as President can no longer be a member of AKP he is likely to exert powerful influence on its policies through party officials loyal and subordinated to its former master.
From its modest economic performance AKP made Turkey into one of the most powerful economic powerhouses. Turkey is now a member of G20 and is ranked seventeenth economy in the world. By 2023 Erdogan hopes to make it 10th.
At the domestic level AKP marginalized the unchecked role of military in politics thus relegating it to legally acceptable limits in accordance with democratic practices. In addition, the Erdogan government liberalized the economy, making it more efficient and allowing middle and lower classes the opportunity for equal participation in society that had hitherto been sole privilege of secular elites.
In terms of religious freedom the AKP government abolished draconian laws devised by past secularist governments that banned employment, access to public institutions, universities and government affairs to veiled Muslim women. One of the most significant achievements of Erdogan's was the opening of dialogue with the rebel Kurds, including negotiations with Abdullah Ocalan, jailed leader of Kurdistan's Workers Party (PKK). Realizing that Turkey cannot build its future as democratic country without resolving government conflict with PKK, which so far caused 40,000 lives on both sides, Erdogan demonstrated his eagerness to engage PKK despite fierce opposition of his political opponents.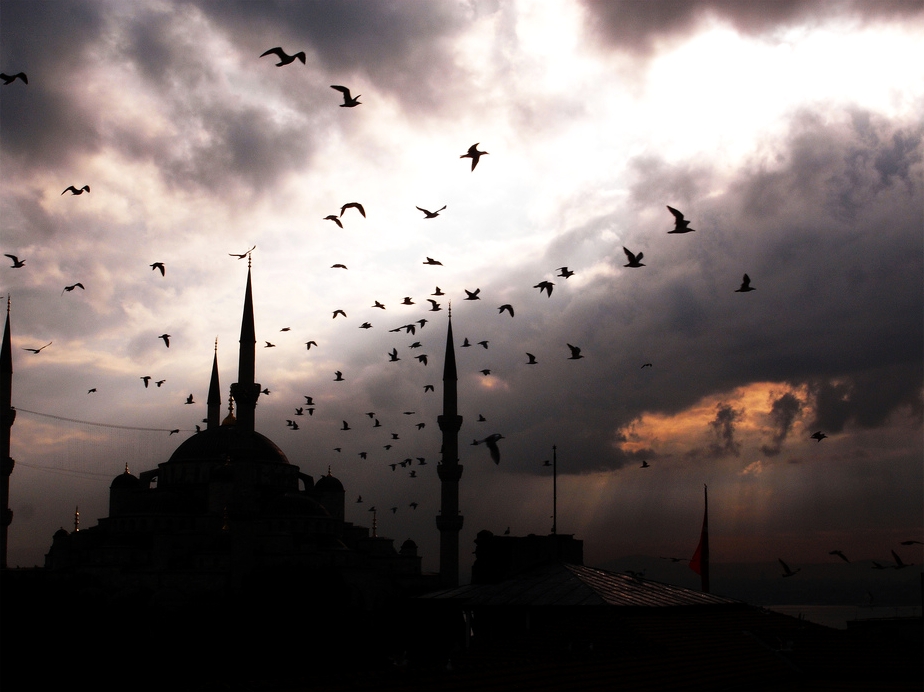 That the AKP's strategy for dealing with this perennial political question of modern Turkey was on the right track, was confirmed by Gulten Kisanak, a leading figure of Peace and Democracy Party (BDP), and the mayor of Diyarbakir, the city in Anatolia with highest concentration of Kurdish population. Kisanak, who spoke at the Al Jazeera Forum in Doha recently, along with Faruk Logoglu, deputy chair of the Republican People's Party (CHP), argued that the AKP policy contributed to progress in terms of realizing greater Kurdish autonomy not only in cultural domain but also in practical sense, including management of material resources by Kurdish local communities.
In terms of geopolitics Turkey sought to position itself as a major regional player and initially it achieved some influence in the Middle East, the Balkans and the Caucasus. The doctrine of 'strategic depth' which entailed spreading Turkish economic and cultural influence to geographical spheres once ruled by mighty Ottoman empire, and 'zero policy of enmity with neighbors', whose architect was Ahmet Davutoglu, Turkish foreign minister, was dealt a severe blow during past year or so, to the point that some sarcastically described it as 'a country with zero friends among neighbors in the region', alleging "covert strategy of Turkish domination of geographical areas once ruled by Devleti Aliye (the Ottoman Empire).
Turkey is today isolated by its neighbors in the Middle East and is left with no allies, apart from Qatar and non-state actors such as the outlawed Muslim Brotherhood and Palestinian resistance organization Hamas, both regarded as terrorist organizations by the West. In addition to its numerous achievements the Erdogan prime ministerial era was marked by many controversies, both domestically and internationally.
In an effort to transform feeble Turkish economy into respectable economic powerhouse, the Erdogan government demonstrated a textbook example of neo-liberal developmental model, the primary goal of which was creating economic wealth and profit at any cost. Some scholars regarded such approach to economic development as 'developmental fetishism'. Yildiz Atasoy, Canadian social anthropologist of Turkish origin described this specific Turkish developmental model that sought to introduce neoliberal reforms simultaneously with increased Islamization and introduction of Islamic conservative values, as a 'marriage of Islam with neoliberalism', as title of her book suggested.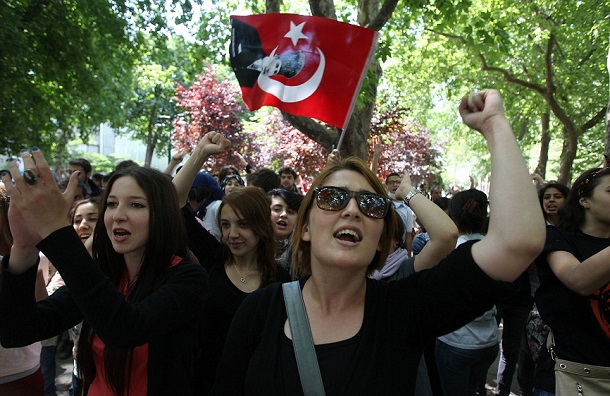 When it comes to politics of urbanization AKP, it seems, did not accord due respect to environmental protection or show any sensibilities for environmentalists groups. In an effort to transform dilapidated infrastructure of major cities, particularly Istanbul, and in order to make Turkey more attractive destination for global investment capital, to promote tourism and hospitality and to improve transportation systems and thus position it as global center for services, AKP enraged a large number of people on the left, triggering protests of Gezi Park.
The government use of unnecessarily and excessive force and brutal tactics against disenchanted protesters caused international outrage and condemnation of Turkey by many international human rights organizations and foreign governments, including those of the United States and the EU member countries. Furthermore, Erdogan's confrontational and erratic style in dealing with his political opponents sparked accusations of authoritarianism.
The AKP privatization policies and concentration of Turkish media ownership in the hands of private interests close to AKP and its crony capitalists, coupled with monopolization of public media and press to advance government policies, prompted observers of presidential campaign in Turkey to claim that three Turkish state television channels (TRT Turk, TRT-1 and TRT Haber) allotted Erdogan presidential campaign 533 minutes, while the two opposition candidates, Ihsanoglu and Demirtas, were only given four minutes of air time combined. Spokesmen for TRT justified such decision by claiming that Erdogan's candidacy was most important news in its own right.
Last year's corruption scandal involving highest officials of AKP, including Prime Minister Erdogan himself as well as his son Bilal, was arguably the most serious challenge Erdogan had ever faced during his tenure as Prime Minister. Corruption investigation was launched soon after rift had emerged between AKP and Hizmet, an influential conservative Islamic movement led by well-known cleric Fethullah Gulen, who has been living in a self-imposed exile in the United States.
Erdogan accused his former ally Gulen and influential members of his movement, who due to their high education and professional skills, until recently served in key state positions, intelligence apparatus, the judiciary and police, of instigating corruption probe in order to undermine his government and to compromise his elections chances as president.
'Witch Hunt'
Erdogan accused Gulen sympathizers, who in the past played major part in helping Erdogan marginalize powerful influence of the military of fabricating evidence to discredit his alleged impeccable and incorruptible democratic government, in revenge for Erdogan's clamping down on Gulen's movement, particularly closing Hizmet's educational institutions and harsh treatment of financial institutions and business corporations known to be close to Hizmet. BankAsia was one such institution in question.
AKP conflict with Gulen turned into a witch-hunt and McCarthian style purge of state bureaucrats and public servants alleged to have been close to Hizmet, by the government from which Erdogan emerged victorious. Moreover, Erdogan conveniently used the occasion to attribute the blame for incarceration of a large number of army generals and other senior military officers, journalists, academics and political activists, who were convicted without adequate evidence, exclusively to Hizmet sympathizers.
Truth about this conflict due to ideologically charged political atmosphere in which unfolded and particularly because of concentration of power in the hands of AKP and Erdogan himself, may only be uncovered by unbiased historians with passage of time.
---

Osman Softic is a Research Fellow at the Islamic Renaissance Front. He holds a BA degree in Islamic Studies from the Faculty of Islamic Studies of the University of Sarajevo and has a Masters degree in International Relations from the University of New South Wales (UNSW). He contributed commentaries on Middle Eastern and Islamic Affairs for the web portal Al Jazeera Balkans, Online Opinion, Engage and Open Democracy. Osman holds dual Bosnian and Australian citizenship. This essay fir st appeared on Al Jazeera Balkans at http://balkans.aljazeera.net/vijesti/politicki-opus-favorita-turskih-izbora
---