In this brief Preface, I will argue that social, economic and political aspects of the Islamic traditions (in the plural) must evolve with the changing conditions and circumstances of Muslim communities through the ages because is the only way Muslims can remain Muslims. In other words, our human understanding of Islam must evolve, not because Islam is deficient or at fault, but because Muslims need the evolution of their understanding and practice of Islam. The same is not true for the core religious beliefs and worship practices ('ibadah) because these aspects relate to the essential nature of being human and piety, and therefore always remain in the exclusive realm of individual practice and achievement.
The commonly cited maxim, "Al Islam salih li kuli zaman wa makan" (Islam is suited to every time and place) is true because our understanding of Islam evolves to fit every time and place, and not because Islam itself is static or immutable. Since changes in the circumstances of our lives are obvious and compelling, we must therefore seek to reform our understanding of Islam.  I would therefore argue that it is the obligation of every Muslim to constantly examine and debate with others different possibilities of Islamic evolution in response to the changing circumstances of our lives anywhere in the world today.
Assuming that the need for Islamic reform is accepted, how do we know that we are making the right determinations about the evolution of our social, economic and political choices within our communities, and in relation to other communities? The first point to emphasize here is that this dilemma faces every single Muslim, every day, indeed every minute of the day, as we seek the Islamic way of dealing with social, economic and political matters or concerns. There is no Muslim after the Prophet who knows for certain that the correct answer to any question is this or that. As Ibn Rusd said, knowledge of Sharia is zannii, which means suppositional, as one supposes, and never certain. That is why all Muslim scholars through the ages always concluded their presentation of views or opinions with the phrase, wa Allahu a'lam, God knows best.
This enduring reality does not mean that a Muslim can simply proclaim any view or opinion or whim that comes to mind, hoping it is correct or that someone else will correct him or her. The better approach is for a Muslim to do his or her utmost in researching the subject, debating and discussing it with others, and still be tentative in proclaiming an answer. The is what I seek in publishing this book in 1990, based on the Islamic reform methodology of Ustadh Mahmoud Mohamed Taha, as I affirm repeatedly throughout the text and footnotes. I am encouraged and supported in doing so by my categorical confidence in Ustadh Mahmoud, whom I have known very closely for seventeen years. In the final analysis, however, I remain completely responsible for any view or opinion I present in this book or through any of my other publications and oral presentations. I am also responsible for my failure to research, reflect and present my views of current issues. In other words, it is impossible for a Muslim to escape responsibility, whether by acting or failing to act.
---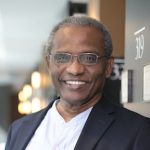 Prof. Dr Abdullahi Ahmed An-Na'im is a Charles Howard Candler Professor of Law, and Associate Professor in Emory College of Arts and Sciences of Emory University, and Senior Fellow of the Center for the Study of Law and Religion. An-Na'im is the author of: What is an American Muslim (2014); Muslims and Global Justice (2011); Islam and the Secular State (2008); African Constitutionalism and the Role of Islam (2006); and Toward an Islamic Reformation: Civil liberties, human rights and international law (1990).  His edited books include Human Rights under African Constitutions (2003); Islamic Family Law in a Changing World: A Global Resource Book (2002); Cultural Transformation and Human Rights in Africa (2002); and Human Rights in Cross-Cultural Perspectives: Quest for consensus (1992). He also published more than 60 articles and book chapters on human rights, constitutionalism and Islam and politics in African and Islamic countries. An-Na'im's primary current research project since 2007 is on The Future of Sharia under secular states and legal systems. The blog for this project, in addition to the full text of his book, Islam and the Secular State in eight languages and other materials can be downloaded free of charge are all accessible at www.scholarblogs.emory.edu/aannaim. Archives of previous projects on women's access to, and control over, land in seven African countries, a global study of Islamic Family Law and fellowship program in Islam and Human Rights can be accessed at scholarblogs.emory.edu/aannaim/project-archive/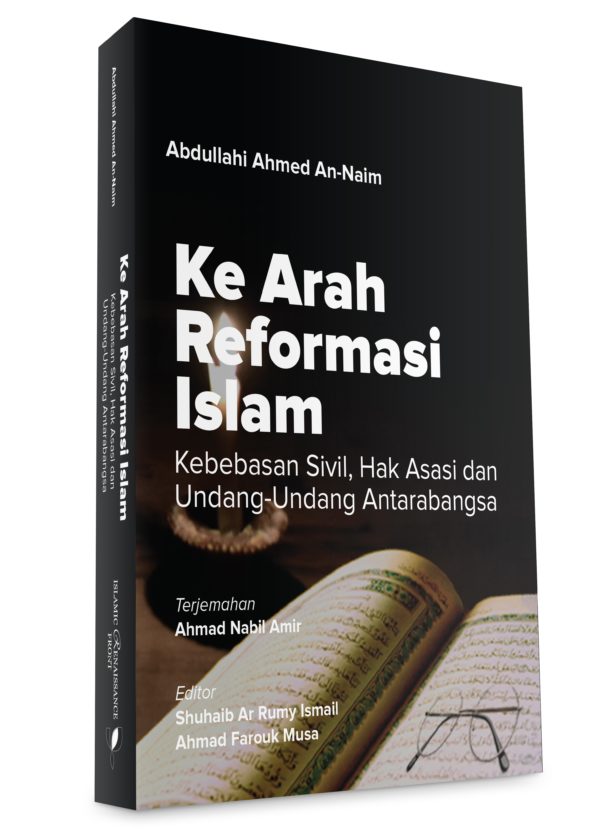 ---