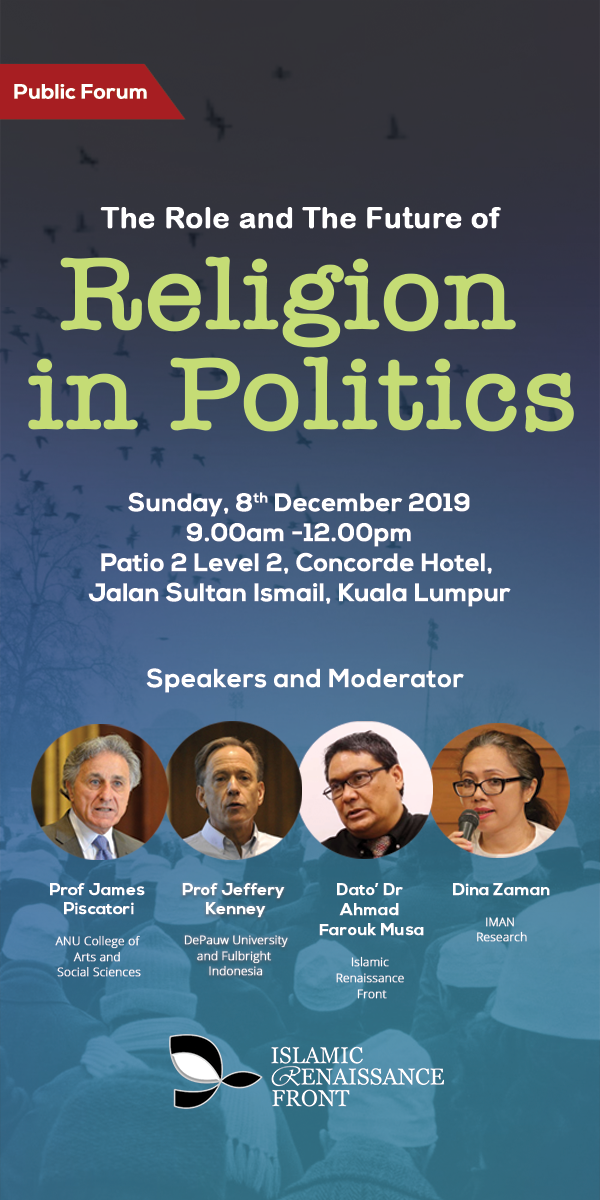 Date: Sunday, 8th December 2019
Time: 9.30AM – 12.00PM
Venue: Patio 2 Level 2, Concorde Hotel, Jalan Sultan Ismail, Kuala Lumpur
Register at: https://www.eventbrite.com/e/public-forum-the-role-and-future-of-religion-in-politics-tickets-80983203943
Religion's role in political participation has throughout history always been complex, varied and usually the subject of controversy. In premodern societies, religion or religious justification was evoked to give ideological legitimacy to political rule, represented a source of motivation for political resistance, was the cause of armed conflicts or source of peace agreements, reason for the aggressive disempowerment of the other or a vision of a peaceful world. In the present times, contrary to the claim by secularization theories that the importance of religion was declining, the gap between religion and politics becomes more intimate, and that religion was becoming ever more presence in public spaces.
But in what ways religions today has exercised its political power? Given the modern nation state system that we have today, is religion part of the problem or part of the solution in pushing for democratic reform or developing democratic institutions? Based on recent global political development it goes without saying that religion is playing a central role in these complex processes of transformation. One can only refer to the rise of religious nationalism in many parts of the world in the last few years; the rise of Hindutva aspiration in India through BJP, the unfortunate and tragic incident of the Christchurch mosque shootings, Budhist extremism in Burma, the rise of ISIS and its followers all over the world, and many other examples.
Despite many of these incidents evoke the name of Religion in their cause many scholars of religion and humanities remains sceptical on the precise role of religion in this crisis. Is religion a genuine factor of conflict or merely a symbolic medium for the playing out of social conflicts, or even just an instrument for the pursuit of quite different (for example, political and economic) interests? Given complexity of these events, these scholars choose to avoid simplistic causal explanations and to investigate the social conflicts that involves religious justifications of today from a longue duree perspective, which takes into consideration the historical (colonialism, new world order), social(modernity) and economic (worldwide economic inequality) factors that has dominated the globe today.
This forum carries this spirit of inquiries and research to reflect on the role of and future of Religion in politics in the contemporary world today.
Speakers:
Prof James Piscastori, ANU College of Arts and Social Sciences
Prof Jeffrey Kenney, DePauw University
Dina Zaman, IMAN Research
Dato' Dr Ahmad Farouk Musa, Islamic Renaissance Front
Moderator:
Mohamad Imran Mohamad Taib, Reading Group, Singapore
0915
Opening speech by Imran Rasid
0930

Session 7 Public Forum:

Topics: The Role and The Future of Religion in Politics

Speakers:

Prof James Piscastori, ANU College of Arts and Social Sciences
Prof Jeffrey Kenney, DePauw University
Dato' Dr Ahmad Farouk Musa, Islamic Renaissance Front

Moderator:

Dina Zaman, IMAN Research

1100
Discussion & Session Summary
1200
Lunch and End of Conference
Speaker's Biographies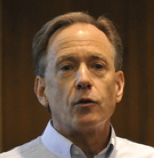 Professor Jeffrey  Kenney is a professor of religious studies at DePauw University. He has a PhD in religious studies from the University of California, Santa Barbara. His research and publications have focused on modern Islam in Egypt, with special attention to Islamist politics and religious discourse in public life. His book Muslim Rebels: Kharijites and the Politics of Extremism in Egypt analyzed the way modern anti-extremist discourse draws on sectarian history and plays into debates about religion-state relations. He co-edited and contributed to an advanced introduction entitled Islam in the Modern World. His recent publications include an article on the religious-spiritual content of self-help books in Egypt and a chapter on Salafism. He expanded his interest in Islam to Southeast Asia, starting with a Fulbright Scholar Grant to Malaysia, 2012-2013. He was hosted at the International Islamic University Malaysia, in Kuala Lumpur, where he studied the way non-Muslim religions were taught in the Department of Usul al-Din and Comparative Religion. His 2019-2020 Fulbright Scholar grant is part of his ongoing interest in the way the teaching of religion (religious studies, comparative religion, Islamic studies) interconnects with modernization and the pluralistic social landscape in Southeast Asia. He is currently conducting an ethnographic research project entitled "Comparative Religion and Cultural Politics in Indonesia" at the Indonesian Consortium for Religious Studies (ICRS), Gadjah Mada University under the 2019 Fulbright US Scholar Program.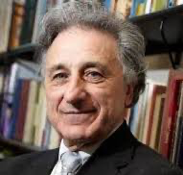 Professor James Piscatori is currently Deputy Director and Professor at the ANU Centre for Arab and Islamic Studies. Prior to holding this position, he was Chair of the School of Government and International Affairs at Durham University, a Fellow of the Oxford Centre for Islamic Studies and Fellow of Wadham College, Oxford; and Professor of International Politics in the University of Aberystwyth. He has held professorial appointments in the Department of International Politics, the University of Wales, and the School of Advanced International Studies of the Johns Hopkins University. In addition, he has been a Research Fellow at the Royal Institute of International Affairs, London, and Senior Fellow at the Council on Foreign Relations, New York. He has also been Senior Fellow at two research institutions -- the Royal Institute of International Affairs in London and the Council on Foreign Relations in New York. He has served on several international collaborative committees such as the Committee for the Comparative Study of Muslim Societies of the Social Science Research Council, and was co-editor of a series on Muslim Politics for Princeton University Press. Prof. Piscatori is the author of Islam in a World of Nation-States and co-author (with Dale F. Eickelman) of Muslim Politics. He is the editor of Islam in the Political Process and co-editor of Muslim Travellers: Pilgrimage, Migration, and the Religious Imagination. Islam, Islamists, and The Electoral Principle appeared in a series of papers for the International Institute for the Study of the Modern Muslim World in Leiden. He has also co-edited Monarchies and Nations: Globalization and Identity in the Arab States of the Gulf.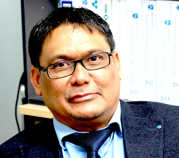 Dato' Dr Ahmad Farouk Musa is a Founder and Director of the Islamic Renaissance Front, an intellectual movement and think-tank promoting reform and renewal in Islam, democracy, good governance and human rights. He is actively involved in civil society and the emerging discourse on post-Islamism. He is also involved in interfaith dialogues especially with regard to Christian-Muslim relations and intra-faith dialogues especially the Shi'i-Sunni discourse. He has presented papers at numerous international meetings including at the Symposium on Islam and Contemporary Issues in Tehran, Iran, in March 2017 and ISEAS Yusuf-Ishak Institute, Singapore, in August 2019.  Professionally, he is an academic researcher at the School of Medicine, Monash University Malaysia. He is currently a Commissioner at the Commonwealth Initiative for the Freedom of Religion or Belief (CIFoRB) based in Westminster, London and a Research Fellow at Sekolah Tinggi Filsafat Islam (STFI) Sadra, Jakarta. He was a Director at the Centre for Combating Corruption and Cronyism (C4) and a former Deputy-Chairperson of BERSIH 2.0, a strong civil movement working for a free and fair election.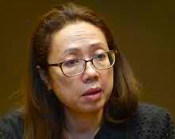 Dina Zaman is a Founding Member of IMAN Research, a think tank focusing on research and community engagement. Sha has a Master degree in Creative Writing from the University of Lancaster, UK and Honours degree in Communications from Western Michigan University, US and works in the media. She has written a book on Muslim Malaysians titled I Am Muslim and covered Muslim life in her columns for Malaysiakini.com, The Malaysian Insider and The Malay Mail Online. She was a recipient of the Nippon Foundation's Asian Public Intellectual Fellowship in 2012, and her research was a comparative study on saints in Indonesia and Malaysia. Her latest book, Holy Men, Holy Women, was recently published by SIRD Malaysia. She has been in the media for over 20 years, serving as editor at Malaysiakini.com and The Malaysian Insider. She also has a background in corporate communications, and believes that research, advocacy and journalism can be utilised in a multimedia platform that will serve policy makers, governments and media owners.
Anjuran: Islamic Renaissance Front
---